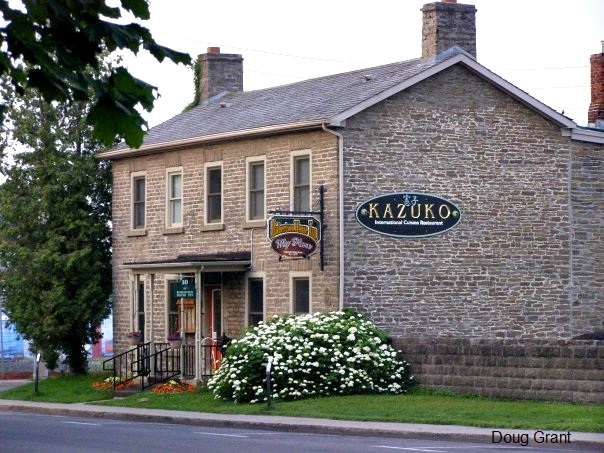 Click on above images to view full-size.
The Ruth and David Robertson House, 10 Broad Street, Brockville was designated for historical architectural and environmental reasons.
The building is typical of many stone houses built in Brockville in the mid-19th century. It is an example of the Georgian-Loyalist style, exemplifying the ideas of symmetry and balance of two-storey house of that period.

View Ruth & David Robertson House in a larger map