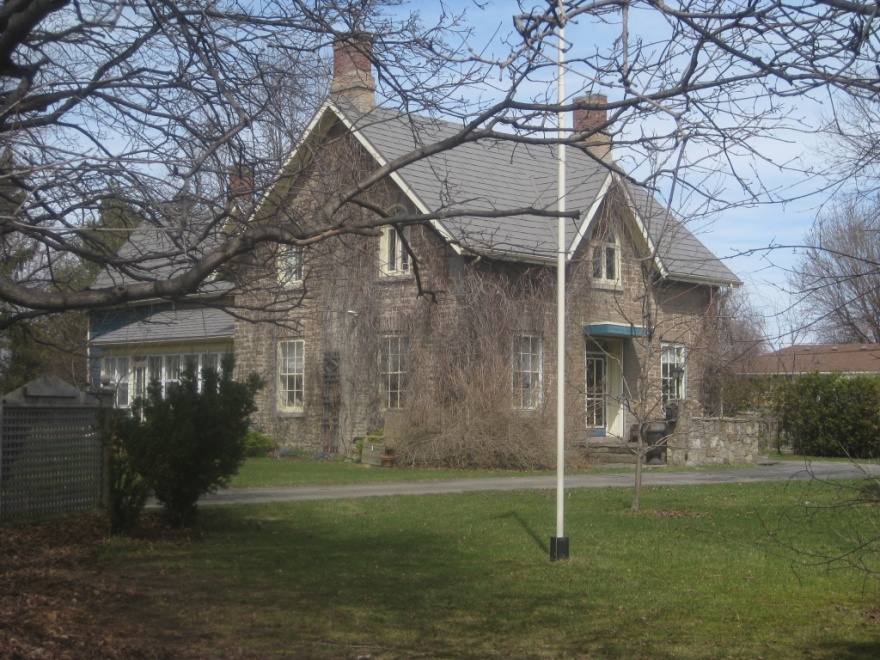 Click on above image to view full-size.
Municipal Address: 301 North Augusta Road
Legal Description: Part Lot 8, Concession 1
Designation By-Law: By-Law 62-89
Designation Report: click here
Architect: Unknown
Designated for architectural reasons. The stone and frame dwelling built ca.1860 is a fine example of the typical early rural centre gable farm house and it is one of the few within the confines of the present limits of the City of Brockville. The building is located on an oversize lot which enhances its visual character.